Personal Mobility Vehicle (PType, PType 2, PType 3 and PType WA)
We have developed a personal mobility vehicle (PMV) with four driven wheels that is capable of negotiating obstacles with a leg motion mechanism. The PMV expands an area of daily activities even in an aged society. Our research topics include improvements of a ride comfort, safety, usability, controllability and etc. We have done a lot of experiments on real fields, but will do more.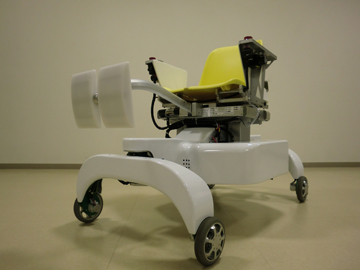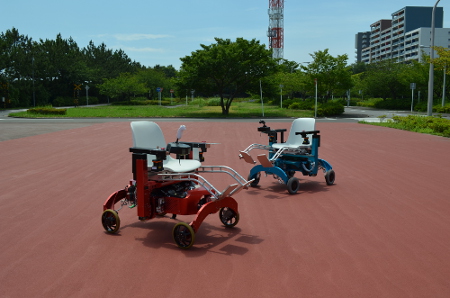 PType(left), PType 2 and 3(right)
RT-Mover PType 3: (a)overall view; (b)rotation about pitch axis; (c)rotation about roll axis;
(d)seat sliding; (e)terrain detectionsensors at wheels.
We have developped the latest version of RT-Mover, named as PType WA. All fields such as mechanics, electrical system, computer system, software and control algorithm, are within our works. We are building up the algorithm with high stability and reliability of PType WA through simulation and a lot of experiments.

Major improvements from the previous versions are follows:
- Add an axis to move a seat forward and backward,
- Expand a movable area of the seat,
- Modify a body length,
- Install a new mechanism for pivoting by using a simple mechanism.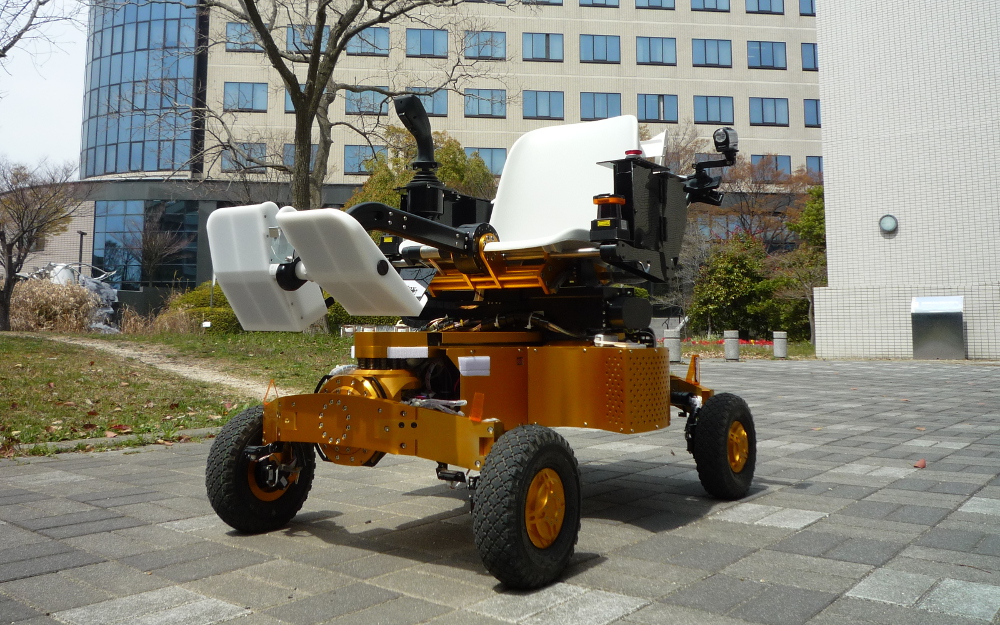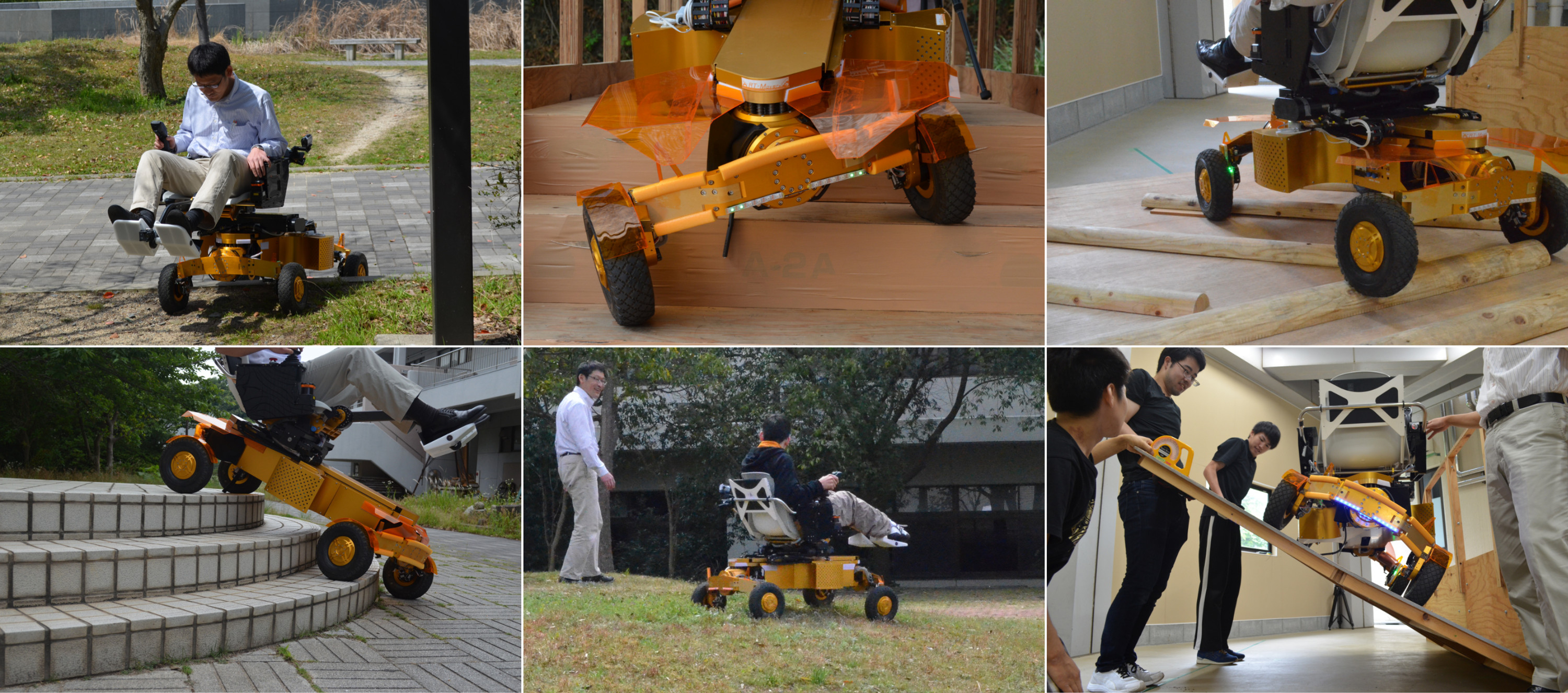 Movie gallery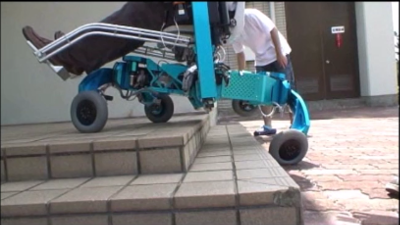 Introduction movie of PType 3

Motions of PType WA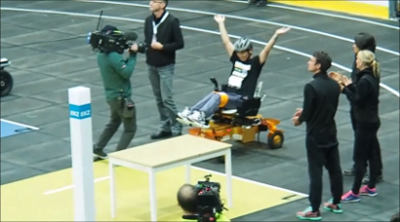 Final race at Cybathlon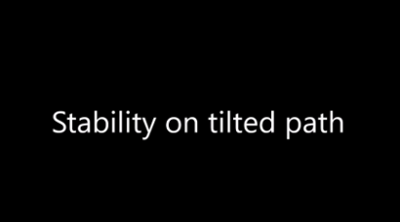 Comparison between others and PType WA at Cybathlon
(some scenes by ETH Zurich/SRF)